Radiation & Occupational Safety Training Academy
Building an Informed Workforce
Specializing in Radiation & Occupational Safety Training, the NV5 | Dade Moeller Training Academy* has long been recognized as one of the foremost providers of education and training on a complete range of radiological and occupational safety topics.
Our faculty are recognized subject matter experts who are training professionals with expertise in radiation safety, occupational safety, industrial hygiene, risk communication, transportation, instrumentation, and emergency preparedness and response. When they are not teaching in the classroom, our faculty members are working on high-level projects with government and commercial clients.
*Dade Moeller joined NV5 Global Inc., in May 2016 to integrate Dade Moeller's safety & health, radiation protection, and environmental quality capabilities with NV5's engineering, infrastructure, and program management resources. Our combined capabilities bring effective solutions to complex issues. Learn more.
Why NV5 | Dade Moeller?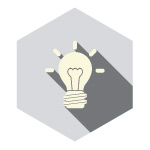 We are well known in the industry for providing high quality training from a faculty of experts -- a certificate from NV5 | Dade Moeller Training Academy means you were trained by the best of the best. We are accredited by many professional organizations, so many of our courses are eligible for continuing education credits.
Hands-On Training
We use practical hands-on exercises, often with live radioactive sources. Our training centers are state of the art, and we offer free refresher training on many courses. 
Expert Trainers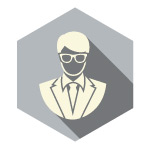 NV5 | Dade Moeller Training Academy has more than twenty faculty members -- many who are Certified Health Physicists (CHPs) -- with specialized experience in training and education on radiation protection, health and safety, and handling radioactive and hazardous materials. Our personnel have advanced skills in classroom, on-the-job, and computer based training, along with real world expertise that ensures relevance of the materials presented.
Our Motto
---
Our knowledge and understanding are keys to keeping workers, the public, and the environment safe, and ensures that our Academy students benefit from our company's current, real-world experience and expertise.
---
Key Training Partners
---